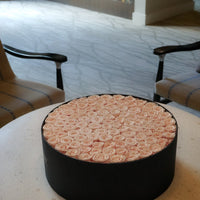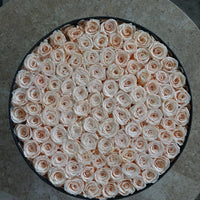 The Biggest Box of Roses You Can Buy
Description
Nothing says 'I love you!' better than this giant arrangement of preserved roses — at least 100 of them! The Ultimate I Love You. The Rose Gift that is Above and Beyond. 
This Leleyat Fleur delivery includes:
100 roses in a round box. 

Care Instructions
Custom Card
Information
Our rose bear's are the perfect gift idea for the special someone in your life. Give a gift that will make them smile and think of you. Perfect for graduations, anniversaries, or the little kids in your life. All of our rose bears are handmade from artificial flowers and built to last a lifetime.
THE CHERISHED COLLECTION
Our cherish collection is a nod to our company's roots and everything Leleyat stands for. An ancient Russian word, Leleyat, means cherished or adored. This collection shows the most precious people in your life how much they mean to you.