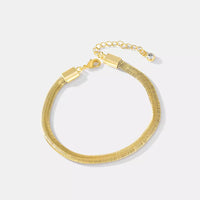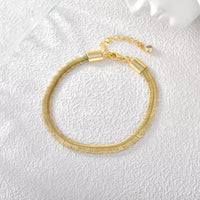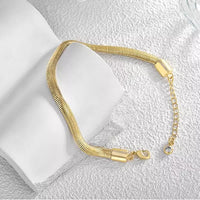 Description
Beautiful stainless steels fishbone bracelet plated in 24K gold. This is a fashionable piece that adds a little bit of minimal glam to day to day outfits. Perfect for work or a nightout.
Adjustable Length One Size Fits All
Information
Our rose bear's are the perfect gift idea for the special someone in your life. Give a gift that will make them smile and think of you. Perfect for graduations, anniversaries, or the little kids in your life. All of our rose bears are handmade from artificial flowers and built to last a lifetime.
THE CHERISHED COLLECTION
Our cherish collection is a nod to our company's roots and everything Leleyat stands for. An ancient Russian word, Leleyat, means cherished or adored. This collection shows the most precious people in your life how much they mean to you.